Routes into aviation
Growing your career in the Aviation and Aerospace industry, there are many different ways you can entry the Aviation & Aerospace industry and many transferable skills to develop your career, find the path that best suits you and enjoy a blossoming career.
Apprenticeships, internships, graduate programmes, direct entry and work experience lead to a range of career opportunities via continuous development.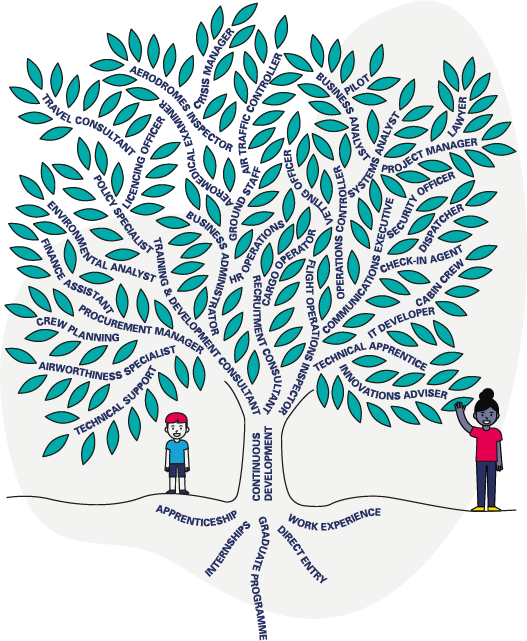 What is an apprenticeship?
An apprenticeship is a paid job where the employee learns and gains valuable experiences.
Alongside on-the-job training, apprentices spend at least 20% of their working hours completing classroom-based learning with a college, university or training provider which leads to a nationally recognised qualification. 
What is a graduate programme?
A graduate programme is typically a structured work-based training programme offered by a large company or organisation. Lasting anywhere from one to three years, they're for recent graduates to gain practical experience within a company.
The structure of the programme will vary depending on the employer, but it will usually involve training, mentoring, and hands-on work in different areas of the organisation.
What is an internship?
An internship is a period of work experience lasting for a fixed period of time within a particular field. This could be anywhere from a week to 12 months. An internship provides a great opportunity to build your professional skills within that field. They are typically undertaken by students and graduates.
Employers will often use periods of work experience to assess a student or graduate's capabilities, and may recruit from their interns, rather than advertise their vacancies externally.
---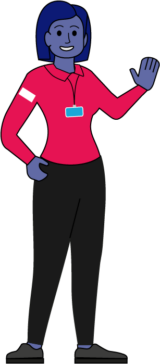 Interview with Mike Miller-Smith MBE, CEO Aerobility and Ben Smith, Director of Aviation at the Department for Transport.
As part of the Department for Transports launch of Generation Aviation, Ben Smith, Director of Aviation at the Department for Transport (DfT) interviews Mike Miller-Smith MBE, CEO of Aerobility and a DfT Aviation Ambassador. Mike shares his personal story about his route into the aviation industry and his need to change career direction due to his own disability. Mike also discusses Aerobility initiatives, including the Armchair Airshow, Virtual Aerobility, Project Able, the Equal Skies Charter, and his involvement with the DfT's Aviation Ambassadors and Generation Aviation campaign.